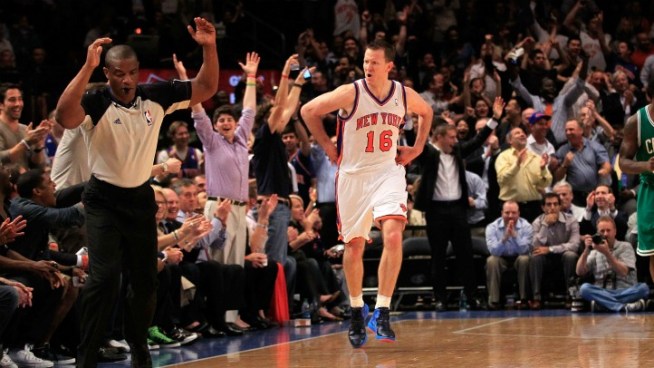 The Boston Celtics didn't know what hit the them in last nights loss to the New York Knicks.
Steve Novak was lights out behind the 3-point line going (8-10 from three) and Carmelo Anthony wound up with a triple double (35 points, 12 rebounds, 10 assists).
Many Teams are sleeping on the New York Knicks but they are force going into the playoffs,especially as the bench is producing as they anticipated them to.